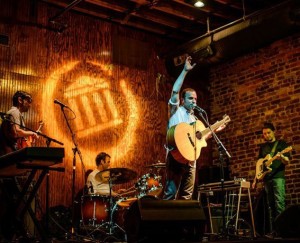 RVA Playlist picked our "Farewell Show" as one of the Best Local Live Shows of 2012.
Also included were the Head and the Heart, Alabama Shakes, Andrew Bird, and Delta Rae.  Here's what they said about the show:
Dean Fields final show at Capital Ale House – June 29
When singer/songwriter Dean Fields announced he was moving to Nashville, I was happy and bummed at the same time. While I was excited to see him grow in his music career, I was upset that he won't be around Richmond as often. He is seriously one of the best musicians this city has had in the past few years. He put on one hell of a farewell show at Cap Ale for all his fans that proved why he's headed for greater things.
Thanks again to everyone who made that night in June an extra special send-off. And a big thanks to Andrew and RVA Playlist for noticing the good time we all had.
See you in 2013 for an even better time!
In case you missed any of the other acts in the list here are some songs you should check out:
Alabama Shakes:

Head and the Heart:

Andrew Bird:

Delta Rae: